The UK Time is an easy guide for users to delete apps. It's a simple process that doesn't take long to delete an app. This article will go through how to delete system apps and all the many ways users can delete apps on an Android smartphone.
The best way to organize personal digital space is to delete apps, albeit how users do it will vary depending on the device they use. On any smartphone, users may uninstall apps to clear up the home screen and conserve battery life and memory space.
Things To Know
Swipe up from the homepage, press and hold the app, then choose "Uninstall" and "OK."

To uninstall an app, choose it from the Apps menu and click OK.

Using the Play Store mobile app: Tap the profile icon, choose Manage Apps and Device, check the appropriate box, and then select Uninstall.
How Can Users Remove Apps That They Don't Want?
There are several ways to remove unwanted apps from any Android smartphone. Here are some of the simplest.
How To Remove Apps From Android?
Slide up from the bottom of the display on someone's phone's home screen to reveal the list of apps.

When a menu appears, press and hold the application users wish to remove.

Press Uninstall in the pop-out option.
Important Tip: To uninstall an application in some Devices running Android, such as Android 12 on Google, drag the symbol into the area at the top of the screen. When a user sees the option. 
A pop-up screen ensures that users are aware of what will take place. Tap OK to finish removing the app.

Users receive a notice that the program has been uninstalled and is no longer present on one's Android devices. 
Important Tip: Press and hold an application until the pop-out option appears to remove it from the main screen without deleting it first. Select Remove. Alternatively, on some Android versions, such as Android 12 on a Pixel, users must drag the app to reveal the Remove option before pulling the symbol into the box at the top. The application is still on one's phone but isn't visible on the home screen anymore.
How To Remove Apps From Settings In Android?
Since it allows users to see which programs use up a significant amount of space, this option is advantageous if Anyone is looking to clear up storage space.
Click Apps after opening the Settings app.

To delete an application, tap it. 
        3. Click Uninstall.
        4. On this display, some applications don't display an Uninstall button. The next part will explain how to remove these preinstalled apps. 
        5. Click OK in the pop-up menu. The app users are removed from their Android in a minute.
How Can Anyone Remove Android's Preinstalled Apps?
Many preinstalled apps are included with Android phones, and removing them frequently involves different processes. Follow these instructions to remove preloaded applications:
Click on their profile symbol in the upper right-hand corner of the Google Play Store app after opening it.

Then select Manage Apps & Device.

Click Manage. 
      4. To delete a specific app, tick the box next to it. At the top right corner of the screen, click the waste can icon.
      5. Click Uninstall in the pop-up box. 
      6. Legally, the preinstalled app is deleted entirely from any phone. This listing will still include the icon. Furthermore, this uninstalls all of the app updates and clears up all the program's storage.
Why Are Users Unable To Remove Apps From Their Android?
Users could occasionally discover that they can't delete the app users want to get rid of. Here are a few reasons why someone might be in such a circumstance:
The app is preinstalled or on the system: Some applications cannot be deleted because they are necessary for the phone to function or because the developer or phone provider has a disabled deletion of those applications.

An admin has stopped deletion: The phone can be set up only to enable someone with the administrator account to delete some or all applications if users acquire it from either employer or a parent.

There is a flaw: Users might be encountering a bug that prevents the deletion of apps. If so, reset the Android device and then apply any OS upgrades that are readily available if that does not work.
On The Google Play Store, Remove The Apps 
The second choice is to eliminate unwanted apps by going to the Play Store. On every device, locate and open the Google Play Store app. From there, press on the image of anyone's personal account profile. Choose to Manage applications and devices, choose the Manage option, and then check the app users wish to remove. Click the trash can symbol and choose to Uninstall next. The app is removed from one's device after a short while.
Step-By-Step Guideline
On the smartphone, launch the Google Play Store application.

Then, Tap the picture of their user profile.

Then select Manage apps and devices.

Go to the Manage tab by navigating.
       5. Select the app users to wish to uninstall by checking the box adjacent to it.
       6. Then, Choose the garbage can icon.
       7. Choose Uninstall. 
How To Remove Applications From Amazon Fire Devices 
Many Android devices should be compatible with the three options listed. Certain instances, like there always are, call for a different strategy. These include Amazon's Fire devices, which use a highly modified version of Android.
Although it differs from other Android devices, deleting applications from a Fire device is still relatively simple. Activate the Home tab. Anyone can remove an app by tapping and holding on to it. Select App Uninstall. Press OK.
Step-By-Step Guidelines
Activate the Home tab.

Anyone can remove an app by tapping and holding on to it.
Users see a few alternatives appear after release. Select Remove This App.
Press OK to confirm the action. 
Important Note: A FireOS 7.3.2.4-powered Amazon Fire HD 10 Plus is used to create these precise instructions. The instructions may differ slightly based on particular Fire tablet and software.
How To Remove Preinstalled Software By Turning It Off
Numerous distinct apps are preinstalled on every Android device. Many practical ones that most individuals don't mind can be counted among these, including Gmail, YouTube, Facebook, etc. The gadget may, however, come preinstalled with applications users don't want to use.
These apps are typically less straightforward to remove from any device than anyone downloaded manually. As users can see, there won't be an Uninstall button at the end of the procedure if Anyone chooses any of the three choices.
System apps are those that are deleted; to remove them, users must root the device. If the phrase "rooting" is novel to Anyone, it simply means gaining access to system files, subfolder locations, and command-line options often off-limits to users. By rooting someone's device, users can take on more freedom.
And accountability by gaining access to the inner workings of their device and progressing from being a framework user to an administrator. If the particular device supports it, a solution is to hide system programs that users don't wish to use in the application launcher. The apps are removed, but at least their app drawer is cluttered. Disabling preinstalled programs is another remedy.
While it won't delete them, doing this will prevent them from operating in the background and make them disappear from any app drawer. Navigating to the Settings app will allow users to perform this. Locate the preinstalled application in Apps, choose it, and then click Disable. Disable the app to confirm any action.
Step-By-Step Guidelines
Firstly, On the device, go to Settings.
Thirdly, Locate and choose the app users wish to disable.
Then, Click Disable.

Lastly,

Click App Disable.
What Happens If Users Delete Apps That Anyone Bought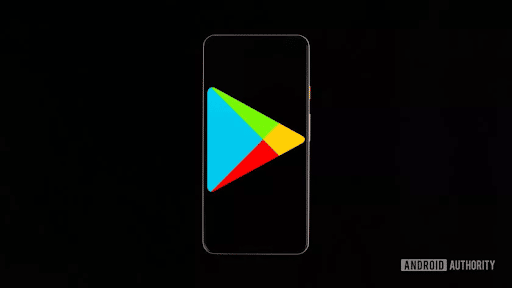 Many customers are concerned that deleting apps they have bought from the Play Store may force them to repurchase them to use those later. This app will never occur. Anyone can download an application for free quite so apps many times as Anyone like after deleting the paid version.
When users search for an acquired application on the Play Store, it is marked as "Purchased" if they subsequently delete it. Open it, touch the download link, and users are ready to go if they want to use it again. There is no fee required.
How To Remove Apps From An iPad Or iPhone
On an iPhone, all anyone has to do is click and hold the application users want to remove to bring up the "Remove App" menu. Select "Delete App" next.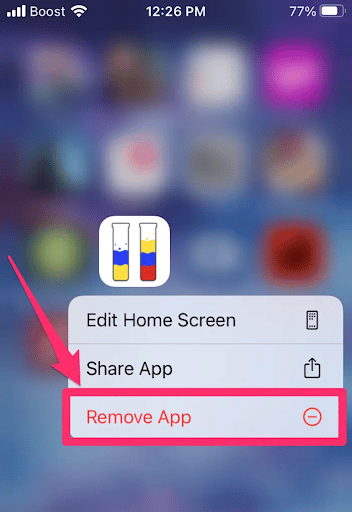 If users save an app to someone's App Library and then pick "Remove from Main Screen" rather than "Delete App" after choosing "Remove App" on an iPhone running iOS 14 or newer, then they can also remove an app from someone's home screen.
On an iPad, deleting apps is the same as on other devices. But Anyone chooses "Delete App" rather than first choosing "Remove App." When an app is deleted on an iPad, the data is likewise erased, just like on an iPhone.
Important Tip: As an alternative, users can unload an application in the Menu bar on both the iPhone and iPad to conserve storage. Thanks to offloading, the application data will remain available if users re-download it.
Open the Settings app on Anyone's iPhone or iPad, choose the user name, click "iCloud," and afterwards select "Manage Storage" to make space available in their iCloud account. Users can then erase the list of applications by going to the "Backups" option.
Getting Rid Of Programs On A Mac
Some of Mac's apps are deleted, but the Launcher is the quickest way to do it for those that can. Just press and hold the app after opening it. The application should have an "x" in the highest corner. On the Mac, select "x" to remove the application. 
How To Remove Applications From Windows 10
Windows 10 makes it a little more challenging to delete programs because doing so can result in issues. Using the Settings app's "Apps and Features" page is preferable. Choose the program and click "Uninstall" once there. 
On An Apple Watch, How Do Users Delete Apps?
Anyone may remove apps from with Apple Watch in two different ways: either through the apps screen on one's Apple Watch or via the Watch app on the user's iPhone.
Anyone can press and hold the app icon on the apple Watch. Users can hit the "x" that appears over the symbol to delete the program from the device. 
Anyone can delete an application by swiping to the left on it and tapping the waste can icon if personal apps are display. Access the Watch app from the app store, choose the app from the "Watch" section, and then turn off the "Show application on Apple Watch" option. From there, users can also stop the automatic installation of apps.
Getting Rid Of Apps On A Chromebook
It's easy to remove apps from a Chromebook: Choose and run the chosen program, then from the context menu that appears, select "Uninstall" or "Delete from Chrome."
On the contrary, to eliminate applications from Google Chrome, open the browser and navigate to "chrome:/apps"; then, like with Chromebooks, right-click the appropriate app icon and choose "Remove from Chrome." 
How To Remove Applications From Apple TV?
The more recent Apple TV 4K and Apple TV HD versions provide the option of deleting apps; older devices only allow users to hide them from the main screen. But the procedure is easy for those who are capable.
If Anyone has a controller with a touchpad, push down in the centre of it until the applications start to wiggle, then scroll to the application on their home screen. If users don't have a trackpad, hold down the choose button while pressing it. Select the menu by pressing the play/pause button to delete the program. 
Frequently Asked Questions
How Can Anyone make Android apps invisible?
Although there isn't a built-in feature in the Android OS to remove or secure applications that aren't use, users have options. One is to click the app and select Disable from the Settings > Apps menu. Users may restore a disabled application from Settings without visiting the App Store, even if it won't appear in the App Drawer. A private directory or third-party software are other options.
How do Users move applications from Android to an SD card?
Moving programs to an SD card is an alternative to uninstalling items from the Android device to free up space. To do this, attach the SD card and then pick any SD card under Settings > Apps & Notifications > App details > select app > Storage > Change. Not that all apps offer this feature.