London Fashion Week 2020 is organized by non-profit The British Fashion Council organization. They have announced plans for upcoming seasons. Twice a year, the United Kingdom fashion designers put their talent and iconic dresses in the spotlights for media, buyers, and fashion lovers. British Fashion Week organization, along with several well-known sponsors (Mercedes-Ben), the London fashion week collectively with 250 plus designers and a large international audience, represents hosting catwalk shows, static representation of fashion, and designer showrooms. During British fashion week, more than 100million pounds of orders are placed.
UK Fashion Show 2020 _ how does it work?
London Fashion Week 2020 is a bi-annual fashion show that happens every year in London. The very first edition of UK fashion appeared in West London Car Park in 1984. At that time, this UK fashion event only consisted of catwalks and designer showrooms. Nowadays, London fashion week is still organized by the British Fashion Council, and its only aim is to promote United Kingdom fashions internationally and allow a larger audience to get their hands on London fashion. Additionally, this fashion show hosts not only various on-schedule events but also many off-schedule events.
The London fashion week 2020 is also sponsored by many private-funded organizations that not only discover new talents but also help those who can't afford to show-case their aptitudes to the world. For large numbers of consumers and delivering the taste of the local designer, BFC also organizes a retail-funded event known as the "London Fashion Week Festival." This event helps the general public to get their hands on designer dresses at an affordable price.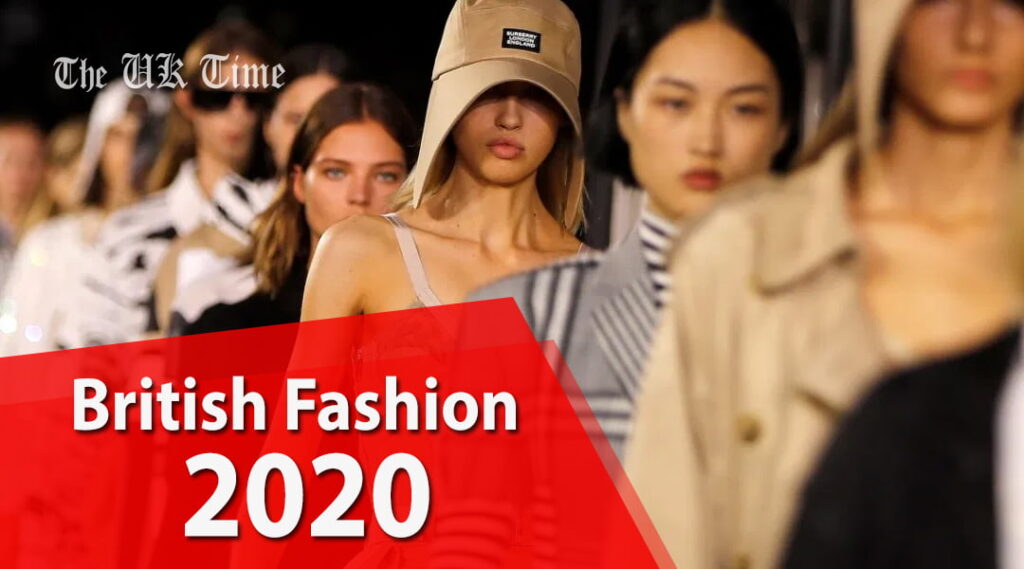 British Fashion _ where has London fashion week happened?
In the past few years, the UK fashion week was only happening in Somerset House, Central London. However, to connect with a larger audience, the BFC has changed its location. The main purpose of changing the UK fashion week's location is to show the attendees and international audience different faces of British fashion. This fashion show features some iconic location such as
2016 Preen by Thornton Bregazzi Fashion Show in the City Hall, London
2016 Gucci's fashion show at Westminster Abbey
2017's Burberry UK fashion show at Old Session House Clerkenwell, London
 London Fashion Week _ when it is happening in 2020?
With gold-standards, British Fashion education is ruling the world. The important fact is that London has put the excellence of fashion education in the pole position. London fashion week is all about representing world-class fashion designers to local designers. United Kingdom fashion is known for its talent and its modern and global brands such as Erdem, Simon Rocha, Christopher Kane, J.W Anderson, Roksanda, Mulberry, Burberry, and Any Hindmarch.
Due to the COVID-19 pandemic, everything in the world was disturbed from the past few months, but now everything is going back to normal. The British Fashion Council has announced its plans for London Fashion Week 2020. It confirms that some mind-blowing physical and digital talents are ready to take the British fashion to its peak. This UK fashion show event will take place in September this year starting from Friday 18th and will end on Tuesday 22nd. Most of the brands have already revealed their plans and ideas of their content about this fashion show. Many global brands have also mentioned that this fashion show will also greatly influence the London Fashion Week 2021.
In this fashion show 2020, many men and women brands and designers are invited to contribute to the Gender-Neutral showcase. Although many traditional physical shows are also scheduled in this British Kingdom fashion week, it will only happen with special instructions of the Government on Social Distancing.